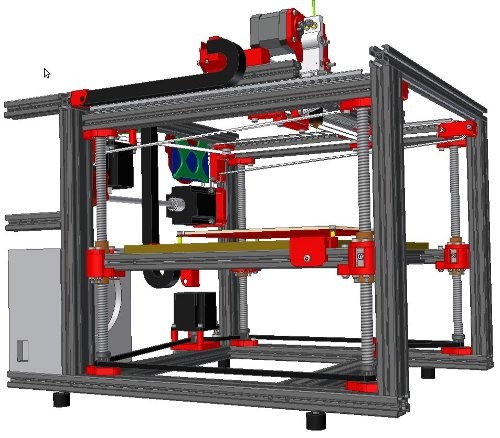 I am very pleased to announce that Cartesio M(edium) V0.5 is for sale in the
shop.
Cartesio will be sold as a DIY kit for now.
A fully assembled version will take some time, as this has to comply with EU standards.
The Medium version has a buildvolume of 200x200x200mm.
The feedrates are limited to 18000mm/min for X and Y axis, and 1200mm/min for Z-axis.
The kit includes the 3d print extruder and Heated Buildplatform.
The proxxon engraver tool and Buildplatform are sold seperatly.